Who is that Mandie Holgate?
It's nice to know who you are working with. People say I'm the most passionate, positive and self effacing person they've ever met. I think being told you've a potentially life limiting illness like Lupus (It doesn't stop me) gives you a better perspective on life. And I honestly believe we can achieve anything we put our mind to – success starts in the mind.
I was one of the youngest Bodyshop managers in the automotive industry in the 90's taking that business to sale for 1.2 million, with 27+ years business experience, success and knowledge helping thousands to achieve exceptional results personally and professionally. When I set up my coaching practice 16 years ago within 2 years I was invited to work on projects for the Bank of England, DTi and the Home Office.
If I thought that was good I ended up on ITV1's The Lorraine Show and was invited to write a book by the UK's leading non fiction publishers.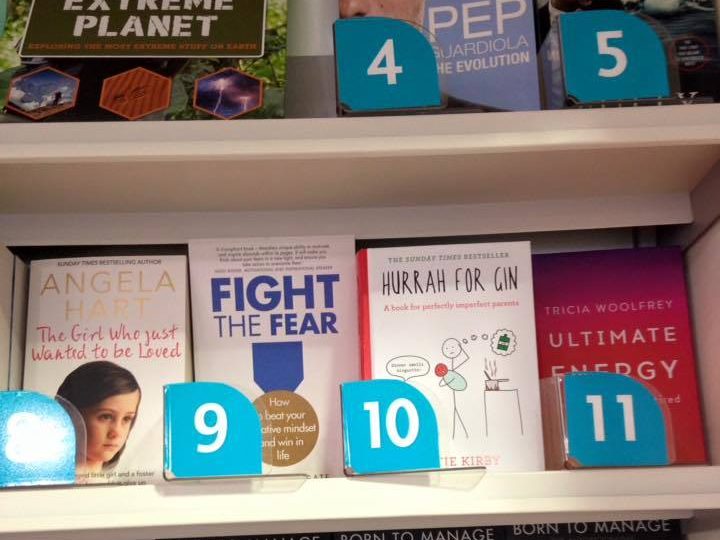 Originally the plan with Pearson's had been to write a book for the business community that looks at the 12 biggest fears that impact on all of us.
WH Smith's loved the manuscript so we altered the book to become a top 10 for WH Smith's and is now sold around the world in Russian, Czech, Turkish and Arabic.
HR companies around the world cite Fight the Fear as a top resource to engage, empower and motivate teams into high performance.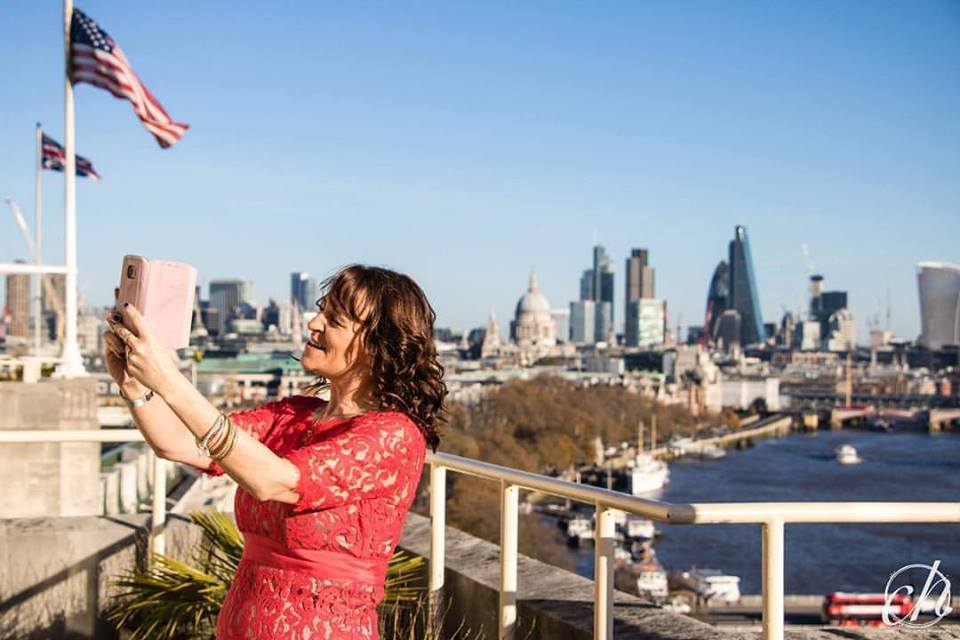 It was a real honour to host the book launch next door to the Savoy, overlooking the Thames in a stunning venue surrounded by so many amazing guests.
International coach, author and TV presenter Pete Cohen said he was honoured to introduce me and loves the book.
Fight the fear has endorsements from celebs, business leaders, international authors and speakers and event organisers. My new book has a lot of love from the CEO of one of the worlds largest online publications Lifehack.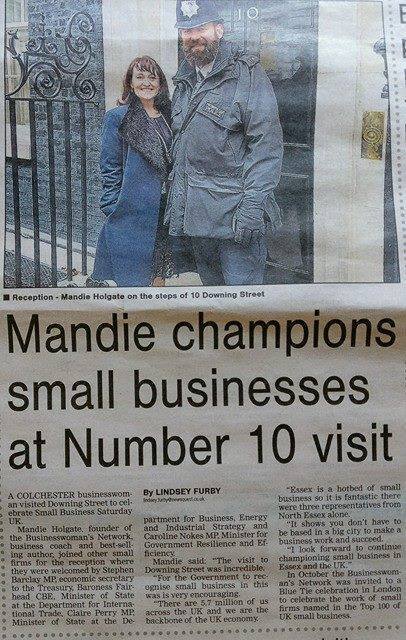 I can't tell you how in awe I was to stand in Winston Churchill's bedroom in a room that has seen some of the greatest leaders of all time.
Invited to events at Downing Street and The House of Lords for my work supporting women in business and business success, it never ceases to amaze the opportunities that come my way.
I've spoken for the world's largest virtual conferences with over 1800 guests from 36 different countries and 24 of the best speakers in the world – they've already invited me back!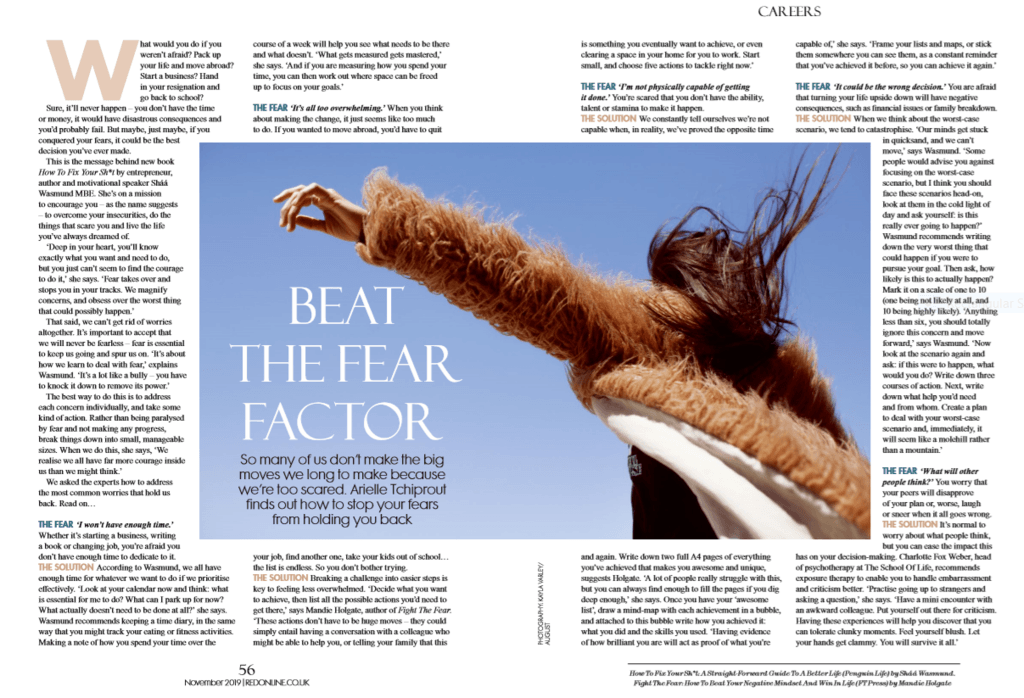 I've been asked to comment and write for many publications.
And my achievements have gained me media coverage in national and local magazines as well as some of the glossy magazines – including Red Magazine, Sainsbury's Magazine, Institute of Directors Magazine, Daily Mail, The Guardian, Womans Own.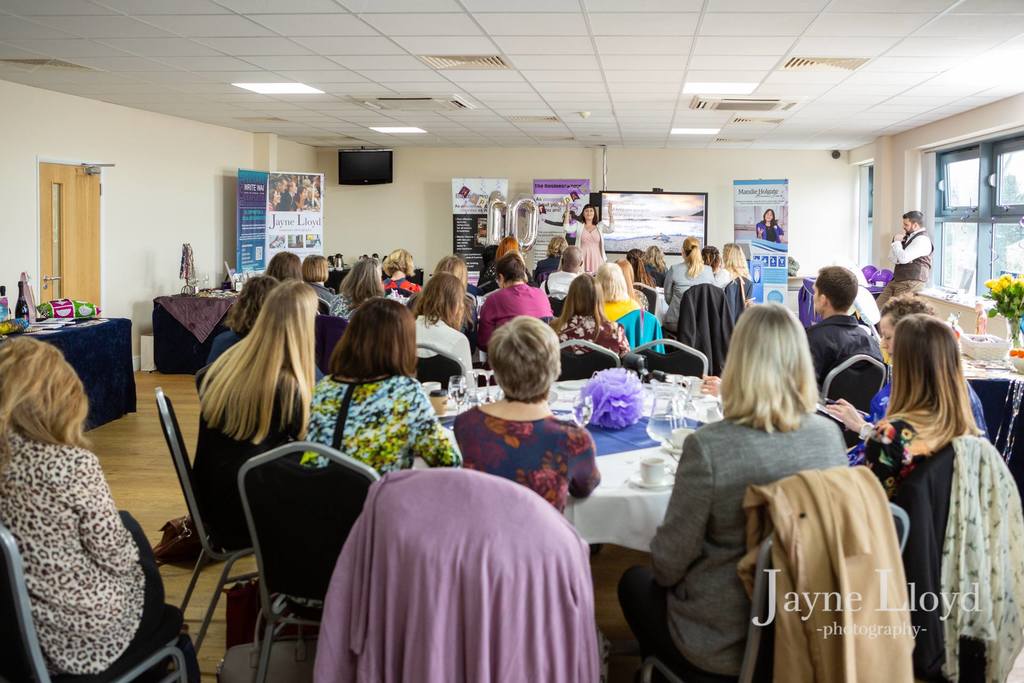 I'm very proud of my organisation The Business Womans Network now in it's 12 year. It was set up to be a place to learn new skills, grow your network and get the results professionally and personally you wish to.
The Rose Review highlighted the issues that impact on women in business and I'm honoured to say we help women overcome their lack of confidence, access funding, reach the board of directors and grow very successful companies.
Multi award winning attracting some of the best speakers in the world, it's my part time job I adore!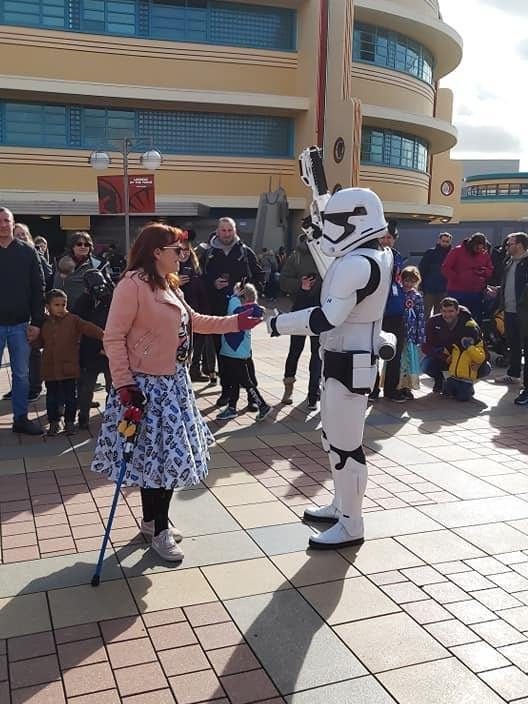 I make no apologies for my love of Disney and holidays.
(Here a stormtrooper is removing my Disney ears and unimpressed with my R2D2 skirt – I loved it!)
I have learnt to respect me, my body, my mind and my family, working in a way that honours them all.
I love bringing balance to my clients as they learn a better way to work and perform to get the space in life to do what they love most.
That's why in my coaching practice no subject is off limits. If it's impacting on what goes on in your head then we work on it.
I love reading, my tiny dog, living by the sea on the UK's most easterly island (Mersea Island) cycling, gardening, painting and generally appreciating the world I live in.
It's great to meet you and I'm happy to connect on social media too.
Thanks Mandie Holgate you were the lady that gave me the ooomph to start up!!! xx
Angela Chouib, Secret Surgery Ltd
Mandie is a leader; her ability to create results and see straight to the heart of the matter and know what to do is what sets her apart. I have worked with Mandie for several years and I have learnt loads, and been able to implement what she says easily within my business. She gets results and comes highly recommended. Thank you
Sue Cook, BrainBuzzz
Mandie's commitment and enthusiasm is truly inspiring. Mandie goes out of her way to help people make connections and if she doesn't know someone who can help, she will seek help from her extensive network. I would have no hesitation in recommending Mandie to anyone – she has a "can do" attitude and always delivers exceptional results.
Clare Lauwerys, The IT Fairy
A very inspiring woman that loves to help women in business. So much knowledge. I would highly recommend Mandie to help any women become successful in business.
Ann Cope, Eco Friendly Pain Supplier to the UK
In 7 days you have stopped me being a chimp. I can now successfully use Mailchimp, understand more IT, have website development pending, you've helped me to complete an award winning Marketing award application, helped me gain another column in a monthly glossy magazine, plus much much more.
Liz Leatherdale, Colchester Classics & Classical Music Columnist
I first met Mandie in 2009 and was delighted to discover someone bubbling over with energy, knowledge and enthusiasm. Mandie has channeled these qualities along with her coaching experience and desire to walk the talk, to create a unique networking organisation in The Business Woman's Network.
Liz Kotarska, Director, Life Changes Now Ltd
If it had not been for you we would never have quit our corporate careers and gone for it!
JM and MH, Confidential client
Mandie's enthusiasm is infectious to everyone who meets her. She is a creative business woman who is passionate about helping others follow her lead as she really walks her talk. In the coaching profession what better qualification can a Coach have! I would recommend anyone who is thinking of hiring a coach to get in touch with Mandie whether is was to advance your career or enhance your personal life
Sheila Steptoe
Mandie is understanding and professional, I would recommend Mandie for Business and personal coaching sessions as she knew exactly what I needed and gave me the best advice. I also would recommend Mandie's Networking for business events, she gives a friendly and open approach to everyone
Louisa Goldstone-Smith
MANDIE'S HIGHLY ACCLAIMED NEW BOOK!
TAKING CONTROL OF YOUR MIND: LIFEHACKS TO RESILIENCE, HAPPINESS AND SUCCESS
"Mandie has compressed a wealth of exceptional information from her own professional experience so that it is easily digestible and beneficial for those looking to expand and improve their own potential. She introduces a relatable framework and provides solid advice on how to find your own archetype and make the most of it towards personal success in your own life. Within this book is a clear-cut guide to help you better understand your own patterns, so you can understand the power of harnessing your mental strength." Leon Ho, CEO and Founder of Lifehack