Learn with Mandie – Courses
​Do you want…
I get that not everyone can invest in coaching with me so I've created these courses that could seriously help you. Delegates will tell you that these courses should be between £200 and £350! They aren't because I want the tools and techniques that I know work to be accessible to all, regardless of your budget.
​
Want to write a book? This course shares everything I've learnt about being asked to write a book by the UK's leading Non Fiction Publishers (yes they asked me!) and how it's selling around the world in 5 languages, endorsed by celebrities and world renowned business experts.
The 6-week kick butt course for business women is an extension of my first book "Your Daily Dose of Business Woman's Confidence and Success" Where I walk you through what foundations you need to put into place to really make your professional goals a reality.
Creating Confidence was written because a lack of confidence is the biggest impactor I see on success. I can create the best marketing strategy ever, however, if you think you are going to fail or are not good enough, you're likely to damage your results. I've broken down the lessons to help you rocket your confidence to be able to achieve more.
Elevator pitches success. For someone who can make a sale in 60 seconds and delivers powerful training and keynote speeches on the subject of elevator pitches in the course Super charge your 60 seconds I look at the core requirements of a 60 seconds, how to build multiple elevator pitches AND how to turn that into the foundation of a good few months marketing strategy too. (I do like to over deliver!)
Marketing Production Line is my baby. Thanks to the strategies in this course I can literally go on holiday, put my phone on Flight mode for 4 weeks and come back to new sales, speaking engagements, opportunities and even Free PR in my business! I take you through how to be on a beach, busy with business or having fun with family and friends and still rocket sales, increase brand recognition and more. And it concentrates on no cost, low-cost strategies to make that happen.
Everything I do is about helping you put more profits in your pocket and that's why if you did every course and bought both my books you still wouldn't spend over £105!
If you choose to do one course or of all of the courses, you're welcome to have a chat at a BWN meeting and a little extra support and input. And if you are a BWN Insider you can ask me anything, anytime. (More info here.) Recently I've been helping people to blog powerfully, overcome their speaking fears and confidence issues, change their website, rebrand and get in the press. We talk all things personal and professional development and it would be great to welcome you too.
​Get Mandie's New Book!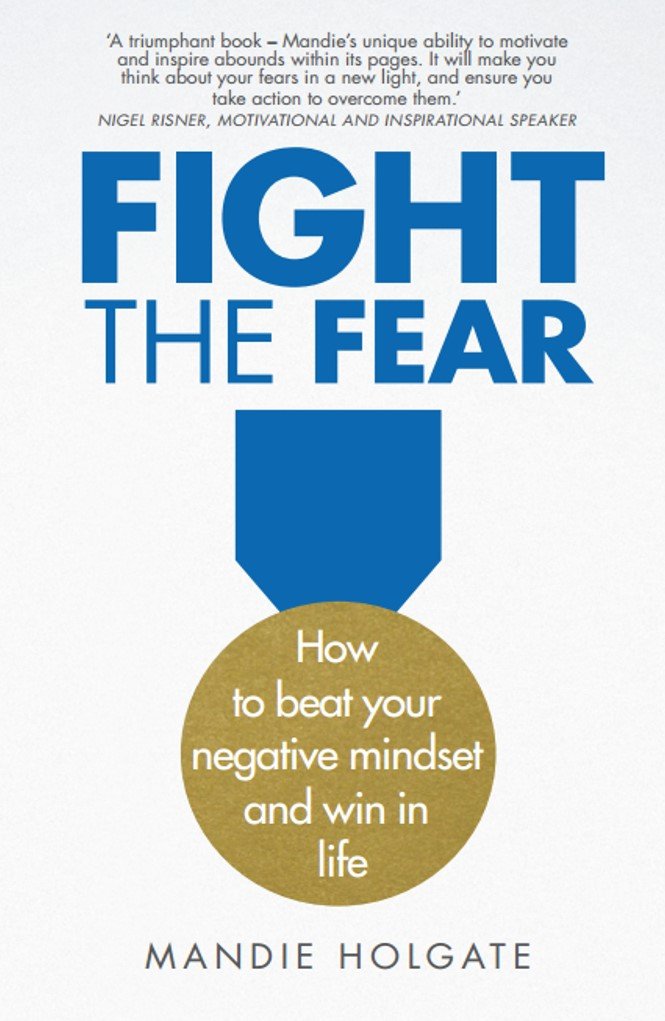 Fight the Fear: How to beat your negative mindset and win in life
Fight the Fear will help you get the results you want by helping you to overcome your fears one step at a time. In short, easy-to-read, jargon-free chapters, you'll discover proven strategies, skills and tools to help you deal with typical situations we all dread such as saying no, appearing confident without being arrogant, asking for what you want, public speaking and picking up the phone. Don't miss out on life's big opportunities, now you can manage your fear so it doesn't restrict you – there's nothing you can't handle.
​
​Work with me now!
Copyright 2018 Mandie Holgate
Disclaimer | Privacy