Bench Mark Graph – Where am I?
I often find that someone sits before me in a coaching session and doesn't have a clue what is wrong. Okay work could be better and yes they've been snapping at their partner, and to be fair their health could do with a bit of TLC but nothing jumps out and yells "Fix this!"
Whether you find yourself in this situation or know exactly what you want to fix it is a good idea to bench mark exactly where you are now. The reason this is so important is because we don't always notice subtle improvements or issues that are as slow as super tankers starting to impact on us.
This graph enables you to quickly and easily establish where you are.
Decide how often you will revisit this;
What will you do when you see things aren't improving?
What will you do to celebrate your successes? (Ask me sometime why this is so important.)
How will you ensure that the actions are working are replicated and migrated?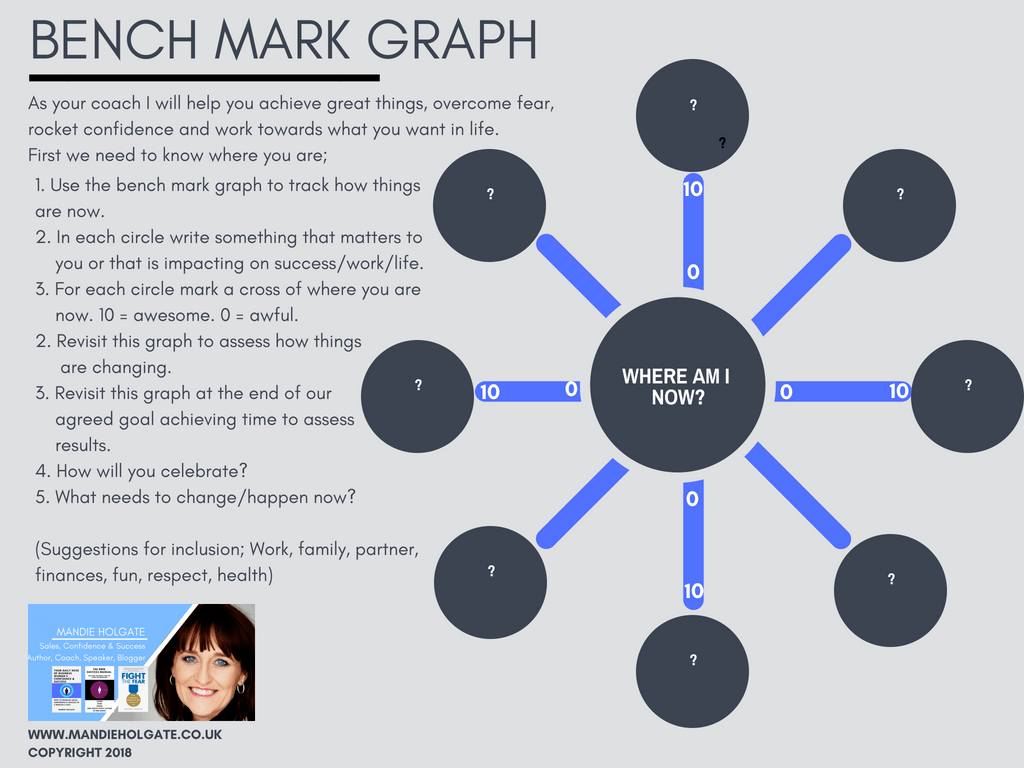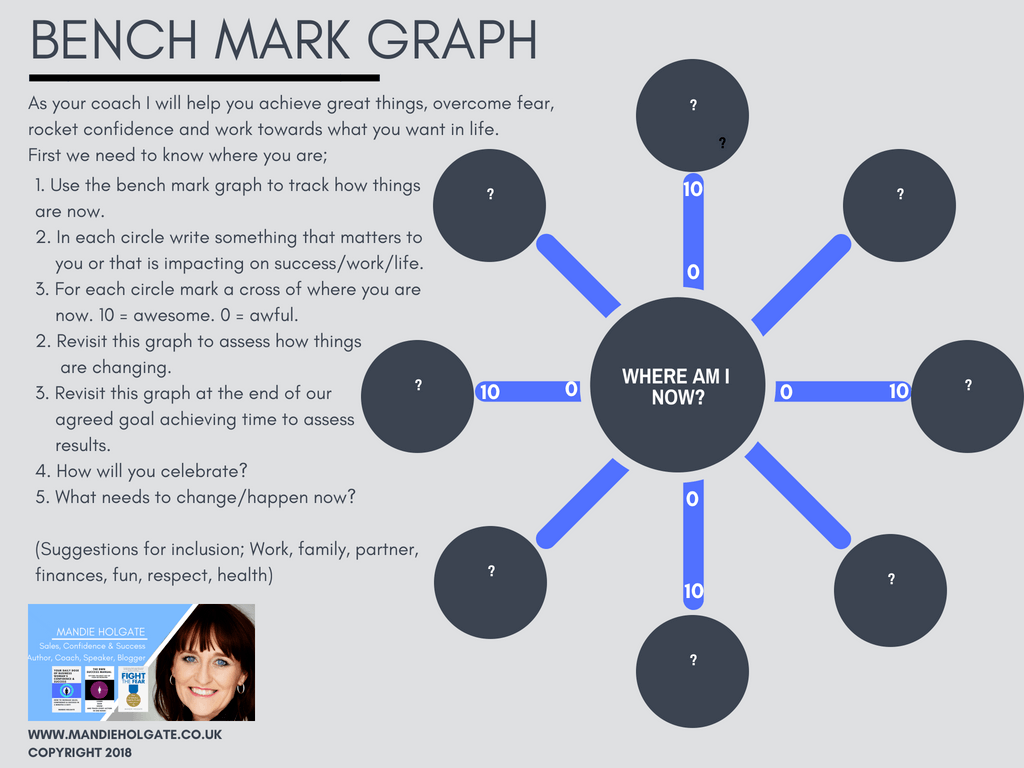 Benchmark graph worksheet
For more ideas get in touch, help yourself to a bargain course or book, let's connect on social media and I love that phone of yours ringing me, I'm here to help.