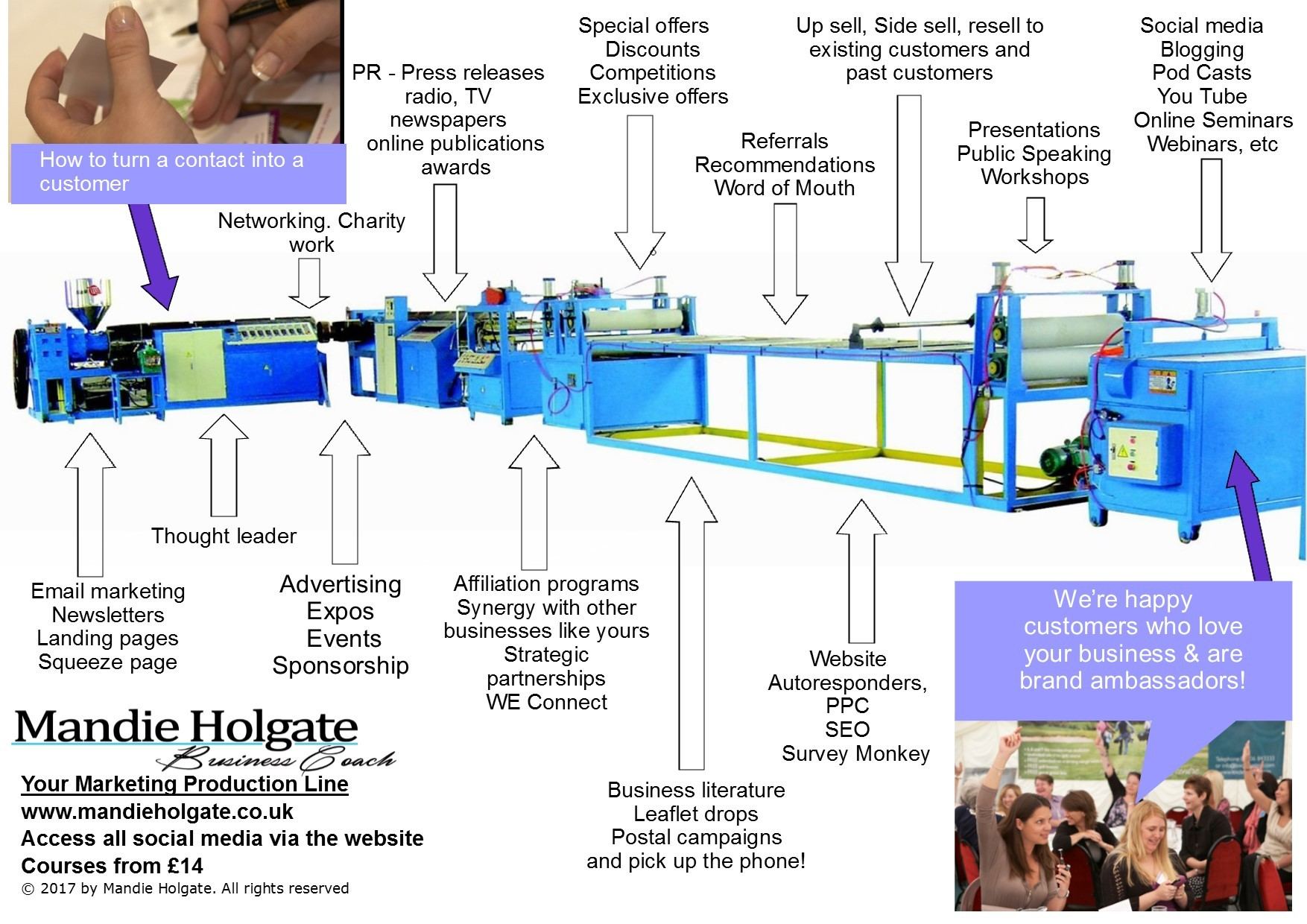 Mandie's Marketing Production Line
In this course, we will look at how to increase sales, gain new business even when you are busy, even if you are on a beach.
This includes;
Gain new business.
Engage effectively with existing customers (So they buy more, more often!)
Keep on people's radar
Get known as the thought leader in their industry
Get in the media
Gain new opportunities
Sell new products
Break into new industries.
And that's not all, to say the possibilities are quite endless is an understatement. For myself included I've been able to utilise an effective marketing strategy to;
Grow my business
Gain New customers
Ensure customers come back – Upselling and Side selling too – without doing any selling!
Gain new opportunities
Get on TV, Radio and in the national press,
Visit the Home Office and pose a question to the Home Secretary
And even have Stephen Fry say I'm a good Writer.
Be asked to be a featured blogger for a publication with over150,0000 readers
Even get my first book deal!
And half of the time I was able to be busy elsewhere either looking after my clients, my health, on holiday or busy elsewhere. How cool is that?
When I work with a new client who tells me they are looking to increase sales. The first question is by how much? It's no good saying that you want to increase sales, unless you know by how much. So the first exercise you need to do is a numbers game.
Let's get started…
Take this Course