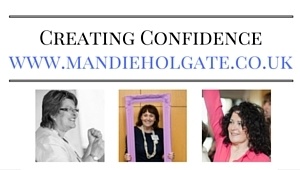 Creating Confidence
In this 5 part course, I want you to be able to boost your confidence in less than 5 x one hour sessions.
A coaching session should be able to take one hour if a client is up against the clock and so I want to imagine you have a big day coming up;
Maybe a meeting with a great client
The opportunity for a dream contract
Maybe the job that you've always wanted
Or a conversation that needs to go really well.
Whatever it is, in this short easy to action course I want you to get results fast, and not just get them fast, remember them and be able to activate them again and again and again, whatever the situation, boost your confidence so you get the results you want!
One of the reasons we don't achieve big is because our confidence takes a nose dive. Boost your confidence and you will take more opportunities.
These golden nugget courses are just the right size to be able to make up the foundations to your success.
And I've helped thousands of people boost their confidence so I know how to do this, why it matters and what results you can expect as a result. Think 6 figure contracts, dream careers, audiences all loving every word you say.
Whether you run your own business, are starting your career, off to university for the first time, stepping out or stepping up, creating confidence is critically important to your success.
Let me support you.
Take this Course