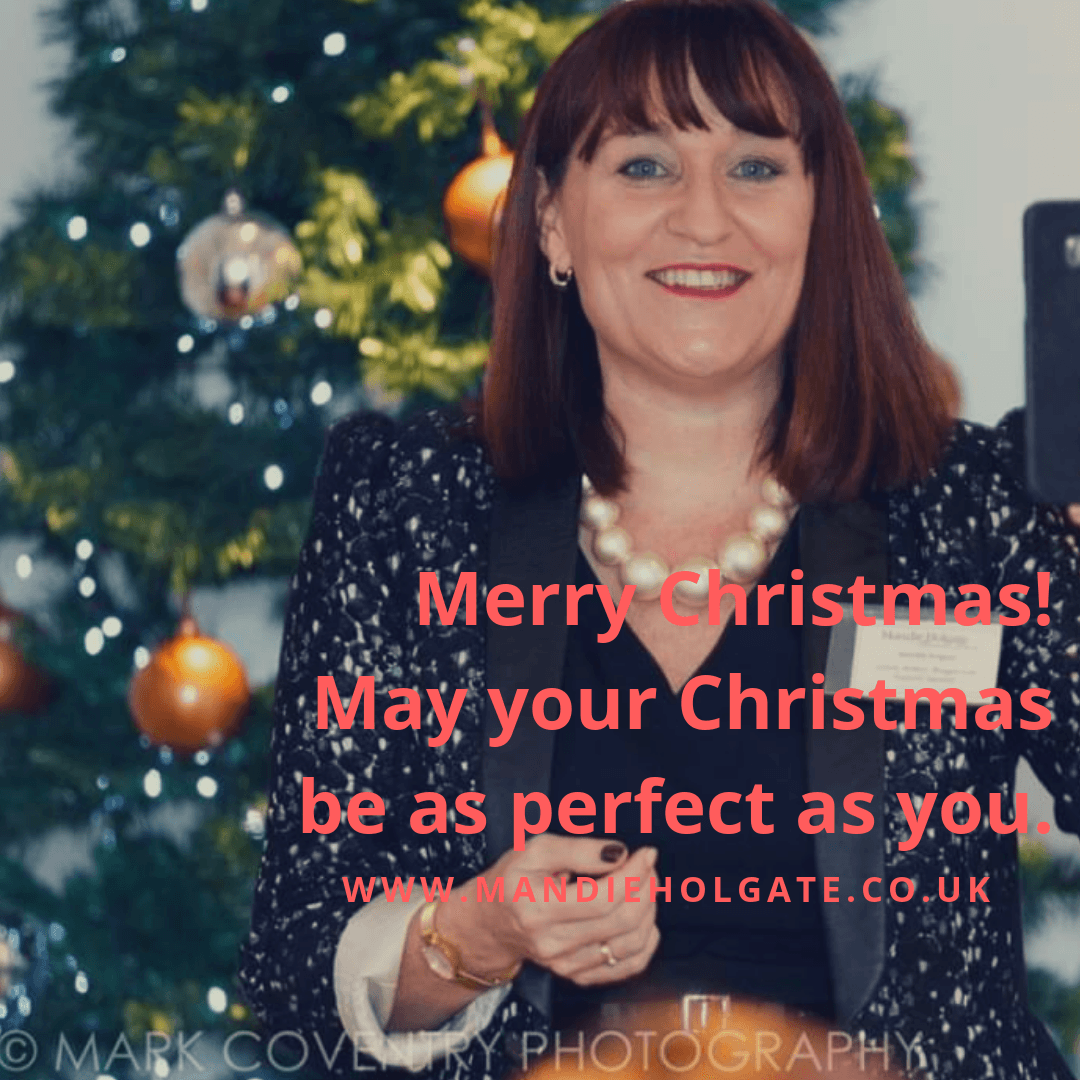 Never let the truth get in the way of a good story
I was saddened that I had a 10 minute phone interview (that I signed off on and then was changed. And they used images without my permission. Including one that is not even Christmas day!)
The truth is I was talking about sharing the cost and not being embarrassed to say that you need to do this, and how I do my best to buy local. I talked about Arthur Cocks awesome Turkeys (Yes my wonderful butchers really is called that!), Bonners barn for my veg, eggs and patisseries, the cake hole, the deli and how the family comes together and honours traditions that started with my Nan many years ago.
My family don't moan, they are happy to contribute. We used to take it in turns to host Christmas (not just one meal usually 10 hours on Christmas day and again on Christmas Eve (after Church) and Boxing Day (after the Boxing day Swim) but my Mum got too poorly to host and me and my husband love hosting. I've been seriously ill and despite this I've never claimed benefits deciding to put my energy into running my own business instead.
I won't lie, it's been very tough at times, but I'm proud of the work I do, and I help a lot of local charities too, while I don't know how much I spend on Christmas, I'm sure it's not £700 but my family don't expect me and my husband to bare the financial cost alone.
Why would they? I was surprised that more families don't' share the cost of Christmas. I've had years where me and my husband haven't shared Christmas gifts because for me the important part is coming together, singing, dancing, playing and laughing and sharing in a long leisurely meal like the Mediterraneans do so well.
I love the fact that you eat the main meal and then some family will stay up to the table for hours, others disappear to play Scaletrix or Xbox or build their new Lego. Then out come the choccies, Spotify goes on and the karaoke starts, then out comes the cheese course and the 10 year old Taylor's port that my Nan used to love. My Nan and Grandad's photos are put in pride of place at the head of the table and without discussing it someone will leave a drink by their photo and we always "cheers" the people that can't be with us today. People come and go from the Christmas table and then out come cards, Uno, Pictionary and various other games, there's usually some kind of Nerf wars in the hall way and it's a house full of laughter that we help fuel with course after course that just naturally gets added to the table.
My favourite moment of Christmas was many years ago when my Nan ceremoniously stood up and said "Right, I'm going to watch the queen's speech" oblivious to the fact that she was about 5 hours late. (We learnt to record it for her!)
I care passionately about supporting local businesses and local people and that didn't get mentioned and despite the promise to talk about my book Fight the fear, that doesn't feature either. Nor does the fact that my teenagers really enjoy the whole thing and help me and my hubby from prep when my daughter makes origami for each napkin and lovingly creates a personalised place setting for each person through to tidy up that you can imagine takes a couple of hours. I wanted to talk positively about teenagers because you don't see that featuring in the press either.
I've helped journalists with 100's of stories in the last 10 years and never have my words been so twisted, which I think is such a shame since Christmas is a magical time and none of the good that I do all year round featured, just a twisted story, as one comment on LadBible said "Wouldn't' make much of a story to say "Business mum gets family to contribute" would it?"
The deeper story here is that if someone puts their decorations up in November, consider that someone in that family is going to be in hospital after major surgery and wont' actually be conscious for Christmas day. Consider that someone in that house is off to serve our country in the armed forces and their Christmas won't have that person there so they've brought Christmas forward. I think we are far too quick to judge others  and their choices, assuming everyone has our own experiences and beliefs. (And I hate to put decorations up before December however when my husband has had to work away for most of December I've given in and let them go up so he can be a part of the fun of putting them all up and get some of the Christmas build up since he won't see any tinsel or glitter until 2 days before Christmas day.)
I do have a lot of decorations up, and even my hair dresser can't wait to see them all. It's not done to impress, it's 27 years with the love of my life Andy Holgate creatively shared around our home which we've worked ridiculously hard to own. Hand made decorations from our first years together when we only just could afford the tree, 70 year old glass dec's that used to be on my Grandads tree. Decorations from every holiday around the world.
I'm not ashamed of who I am and I care passionately about helping others to live consciously, kindly, successfully and happily and as I said to Dave Monk on BBC Essex (who asked me to feature in their show, because I've even hosted their 30th Birthday breakfast show – and yes no one got charged!)  but they were keen to set the story straight; Never let the truth get in the way of a good story.
A very early but very genuine Merry Christmas, however you choose to enjoy it.
And if you listen 13 minutes into Dave's show you can hear for yourself what I actually said here